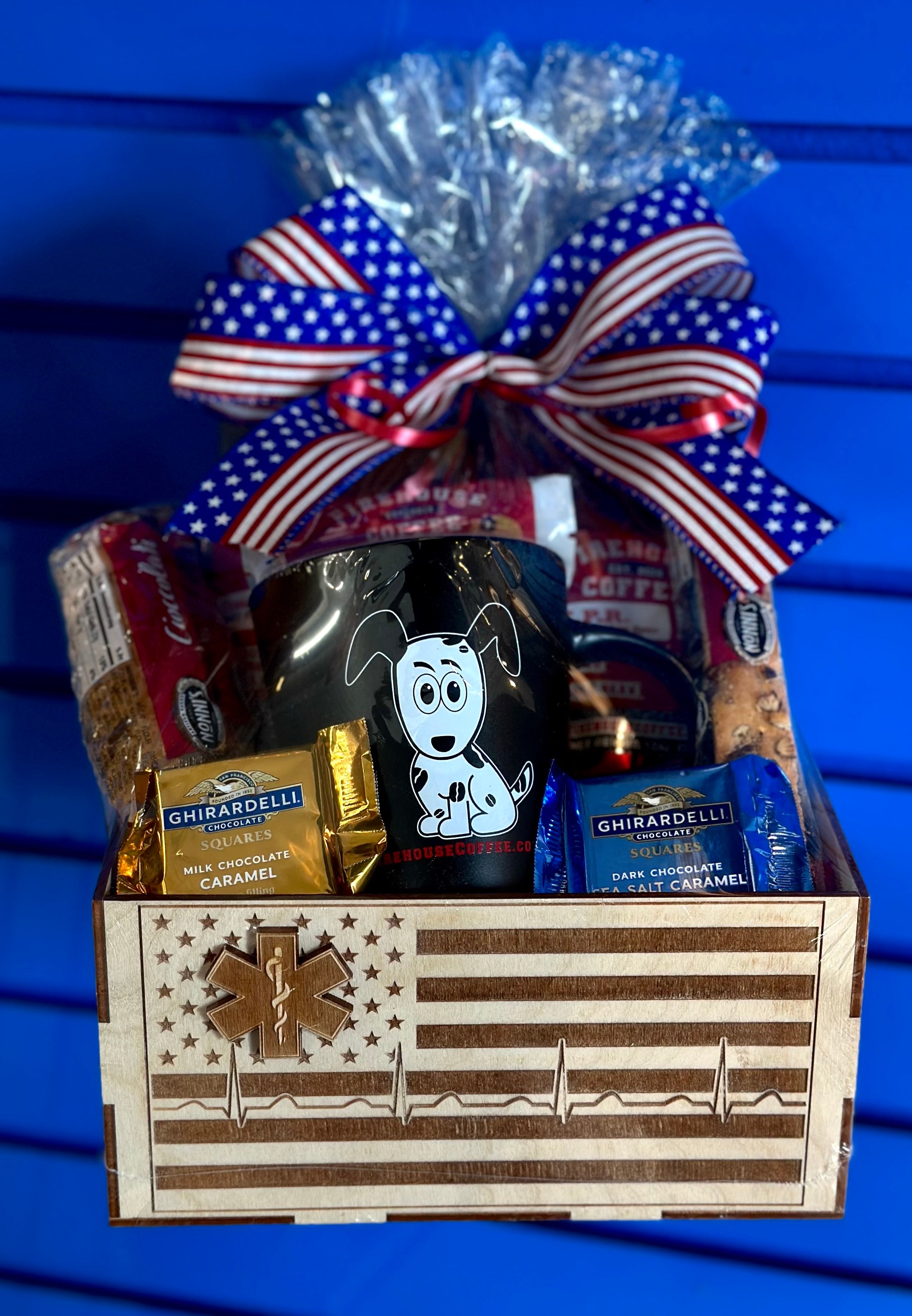 EMS Gift Basket | Gift Basket for a EMT or Paramedic
Sale price
$85.00 USD
Regular price
EMS Gift Basket for a EMT or Paramedic
Paramedics and EMT's drink and depend on a good cup of coffee while working long and challenging shifts. This beautiful EMT Paramedic Gift Basket is packed with delicious Firehouse Coffee.
You pick the coffee you would like to add and we surround it with a "Bean Dog" coffee mug, biscotti, and gourmet chocolates.
Any EMT or Paramedic who loves coffee will appreciate the gesture of this beautiful coffee gift basket.